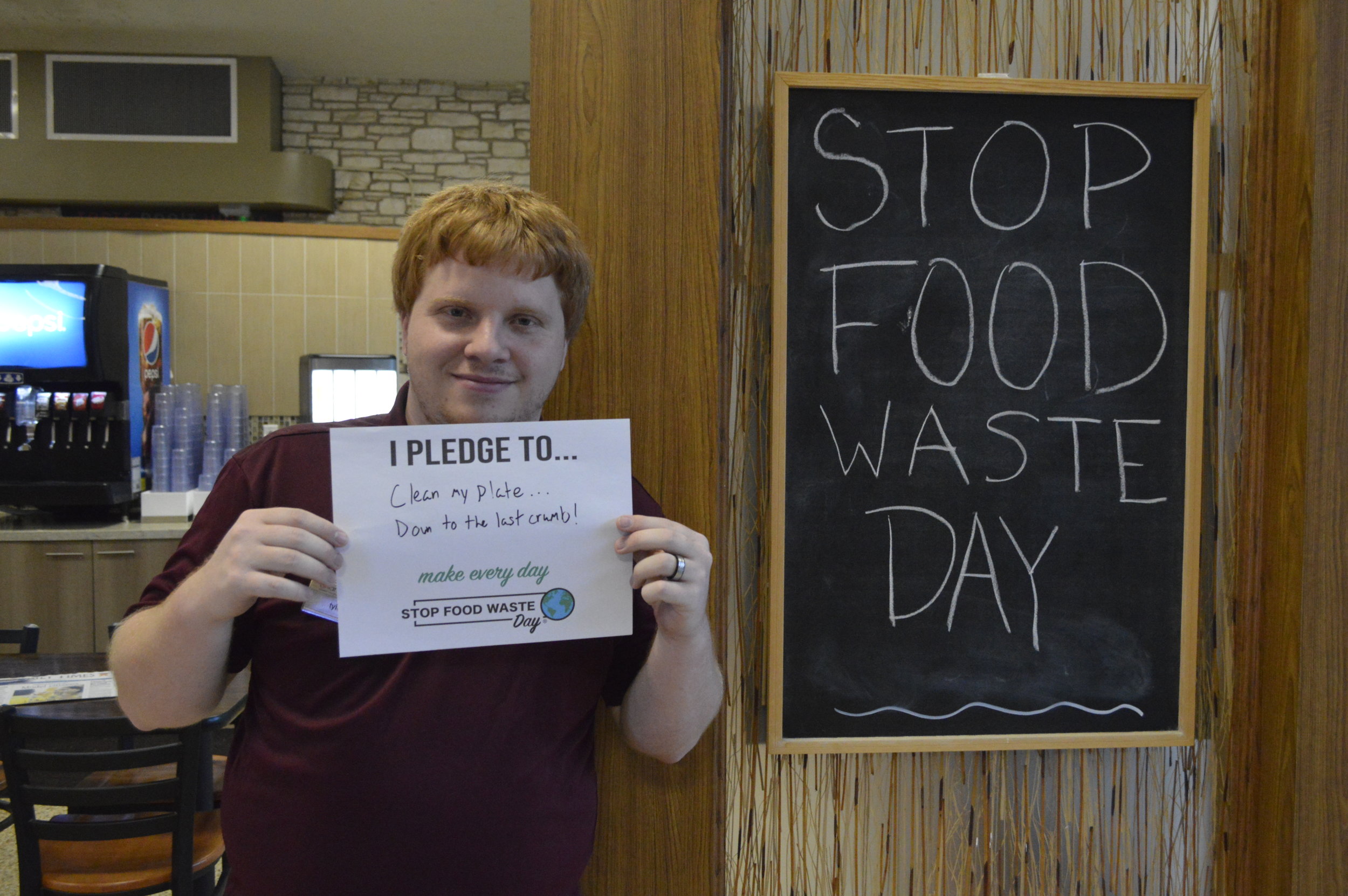 My internship at Chartwells branch located at Schreiner University was something I will never forget. It started with my degree requirement being to have an internship that is within my field of study. I was running out of options, but I thought maybe with my loyalty to Chartwells I could find an internship with them. It was perfect, I learned that Martino Ortega was looking for someone to put through the Student Success program, I was happy because not only was I going to change from a grill cook to a marketing designer, but I was able to give back to a wonderful business who have provided me with a job during my college career. The internship started in June 2018 and it has lasted to this very day. I have worked on many projects such as marketing material, events we host, working caterings and being a professional photographer.
The internship as a whole has taught me so much and how much of an impact my skills as a graphic designer has on the whole business and how we present ourselves. It also taught me some wonderful skills as a designer and helped me learn more about layout, presentation, and visual comprehension. It also has helped me learn to work quick but effective and the values of a hard worker. The marketing aspect actually helped me build my showcase because of the topic and the marketplaces that the topic dealt with. I understood business terms, why they provide goods and services, and also learning about my topic was I also able to bring things such as, media platforms to expand our business, ideas that would benefit or help build ourselves as a business, and know how to show and handle large amounts of information for audiences.
This internship is my entry into joining the Chartwells family and give back to this wonderful business who have helped me every step of the way. As a worker, I have had many jobs, but this one has been the most satisfying and the only job I have ever been excited about and love to brag about. Chartwells welcomed me with opened arms, guided me on the path of success, and most importantly show so much care and respect that I will always be loyal to my job and my co-workers at the Schreiner Diner.
I applied and received the marketing internship for the summer of 2018, after being with the company 4.5 years. I was lucky enough to stay with UNF Dining and learn new aspects of the operation, I didn't see as a cook. I was able to take a role in a new pilot program for the company, while also learning about marketing on campus. I had the opportunity to help develop and assist with our Youfirst program on campus for associates.
During the summer was a great time for this internship, because summer is when a lot of orientations and new students are coming onto campus to tour and learn. It gave me the chance to market, advocate and educate potential and future students on how UNF Dining runs. I received my Bachelor's degree in Health Administration August of 2017 and am now a Post Bach studying Business Management. Although healthcare and dining services have differences it was helpful learning ways to market to your audience.
Since my internship I have been promoted to Administrative Assistant and part time Marketing Coordinator. I do a little of it all! I love working for Chartwells and being able to stay on the campus that means so much to me, and help to provide for my fellow Ospreys. It has been a wonderful 5 years, I have learned and been a part of so much. From starting our annual clothing drive to being able to be a part of pilot programs for the company it has been an educational and exciting journey.
My name is Elizabeth, and I graduated from Auburn University in Alabama with a BSBA in Marketing. I interned with Chartwells at Auburn University's Tiger Dining account during my last semester of school and continued on with the company as a marketing assistant for the next 2 years. I am thrilled to now serve the Lakeland, Florida area as the Marketing Manager at both Southeastern University and Florida Polytechnic University. I am excited to enhance the SEU Dining experience at Southeastern where Chartwells has grown a strong connection with the campus and community over the years. I am also enjoying the opportunity to open up our new account at Florida Poly as our team launches Phoenix Dining and introduces the campus to our color pillars, brand identity, and overall culinary excellence.
Hi, my name is Meagan! I graduated from the University of Miami in May of 2017 with a Bachelors Degree in Psychology. I had a three semester internship with Chartwells in Marketing and Graphic Design and participated in the Student Success Program during my senior year. Prior to my internship, I worked at the University Wellness Center and felt that I needed a more fulfilling, career-orineted internship. Through connections I made as a student worker, I was set up with an interview with Chartwells at University if Miami. Eighteen months later, I was hired as the Marketing Manager and have received an outpouring of welcome and support. I am most excited to take advantage of the limitless opportunities the company provides and to see where my career takes me!
Hi, my name is Alex and I attended Southern Connecticut State University as a Business Administration Major with a concentration in Marketing. I had a position as a Marketing Intern for Chartwells and now that I just graduated in December 2016, I started a new position as Marketing Manager at Southern Connecticut State University. I am most looking forward to learning more about the marketing field that only real-world experiences can teach me. I am excited to keep working with my mentor, Kayla, as she has taught me so much already!
Hi, my name is Kern and I attended Pace University as a Business Management major and was a marketing intern for Chartwells. Upon graduation, I became a Marketing Manager for the Chartwells Northeast Metro Region. My primary account is Pace University, but I provide support to accounts throughout the Region. I am grateful for everyone that I have met and all the great people I've had the pleasure of working with and I'm excited to see where this journey takes me. Interning for Chartwells gave me an amazing opportunity to gain insight on the ideas and pillars of the company. After interning at other companies throughout my college career, there was no question in my mind that Chartwells was the company for me. I enjoy the bountiful learning opportunities and the knowledge I am able to acquire. As you may have noticed, I have used the word opportunity a lot in my bio; that's because it's what I am most excited about, the endless opportunities that Chartwells has to offer!